Custom Orthotics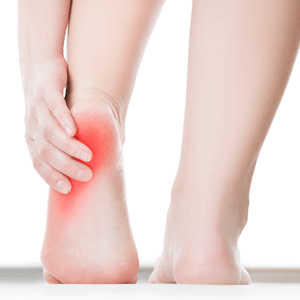 Paul M. Bizzaro, D.C. is pleased to offer his patients the best in custom orthotics for men and women of every age. Personal orthotics are designed to stabilize your posture from the ground up. They alleviate many musculoskeletal issues and add biomechanical stability to the human body.
Benefits of Custom Orthotics
Our orthotics are made through the top-rated company, Foot Levelers. They provide their customers with quality inserts for all kinds of shoes, from dress shoes to those designed for athletic activity. Here are just a few benefits:
Better balance
Corrected pronation
Corrected supination
Decreased pain and foot fatigue
Enhanced foot support
Improved athletic performance
Dr. Paul tends to practice what he preaches. He'd be the first to tell you that custom orthotics have made a significant difference in his own life.
"The first time I wore my Foot Levelers to the golf course, I almost felt like I was cheating! My balance felt so much better, and my hips and knees felt grounded and stable."
From athletes to those having to deal with flat feet, most people can benefit from wearing custom orthotics. These devices provide support and stability for the many bones and muscles in the foot and help to prevent faulty biomechanics. Instability can eventually lead to foot, ankle, knee, hip and back pain. Here are other conditions that can benefit from custom orthotics:

Achilles tendonitis
Arthritis
Bunions
Corns and calluses
Neuromas and neuropathies
Plantar fasciitis
Based on cutting-edge technology, we use a highly precise 3D imaging unit to scan each foot. The scan itself is painless and takes about 60 seconds. This sophisticated system helps to identify imbalances in the foot through what's called "arch height mapping."
With the correct orthotic correction, neurological stimulation as it relates to balance is optimized. As an example, you may not be able to stand and balance on one leg without the orthotics, but will be able to once you're wearing them.
Come in Today for Your Testing
Our patients love the multi-disciplinary care they receive in our office, and we hope you will, too. We'd like to help with any issues that you're suffering from. Contact us today for a convenient appointment!
CONTACT US »

Custom Orthotics Yardley, Lower Makefield, Morrisville PA, Ewing Township NJ | (215) 493-6589