Massage Therapy
Get the personalized attention that you deserve with a massage tailored to your needs. Our experienced massage therapists are here to help you relax and heal with therapeutic, targeted sessions.
Benefits of Massage Therapy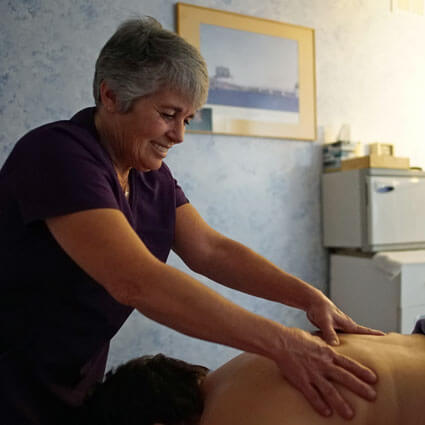 Sometimes people think of massage therapy as a rare indulgence, but it's also a viable method of helping to reduce pain, increase circulation and release toxins. Here are some of the additional benefits:
Assists in recovery from injury
Decreases the effects of stress
Eliminates muscle spasm
Facilitates healing of soft tissue injury
Fosters a sense of well-being
Helps with myofascial pain syndrome
Improves sleep patterns
Promotes relaxation
Reduces neck and back discomfort
Relieves headaches
Speeds recovery from strains and sprains
Chiropractic and Massage Form an Ideal Partnership
Professional massage is an outstanding stand-alone modality, but when combined with gentle chiropractic adjustments, patients heal more quickly and efficiently
Additional services offered at our chiropractic office include aromatherapy massage, cupping, Kinesio Taping®, raindrop therapy, reflexology and Integrated Energy Therapy. We also incorporate Young Living™ Essential Oils to enhance the benefits of your session.
Contact our Friendly Office Today
We invite you to come just as you are. Be ready to unwind and feel incredible. Our massage therapy is affordable and cost-effective, and we encourage you to make an appointment today!
CONTACT US »

Massage Therapy Yardley, Lower Makefield, Morrisville PA, Ewing Township NJ | (215) 493-6589